Hi and happy Feel-Good Monday!
---
This is where we share our favorite tips, tricks, secrets, and ways to "think like a healthy person" so that you can find your own delicious path to healthy living.
"Feel-Good Mondays" are meant to help us get back into that place of feeling energized, nourished, and ready to take inspired action for the week ahead.
---
We've been up to some big things here at Moss Wellness over the past few months, and I am (literally) bursting to share some news with you!
First, my husband and I are expecting a baby boy in June

!!!
I've been waiting to get to around the 6-month mark of my pregnancy to share this news with you, and trust me, it's been so hard to keep it to myself!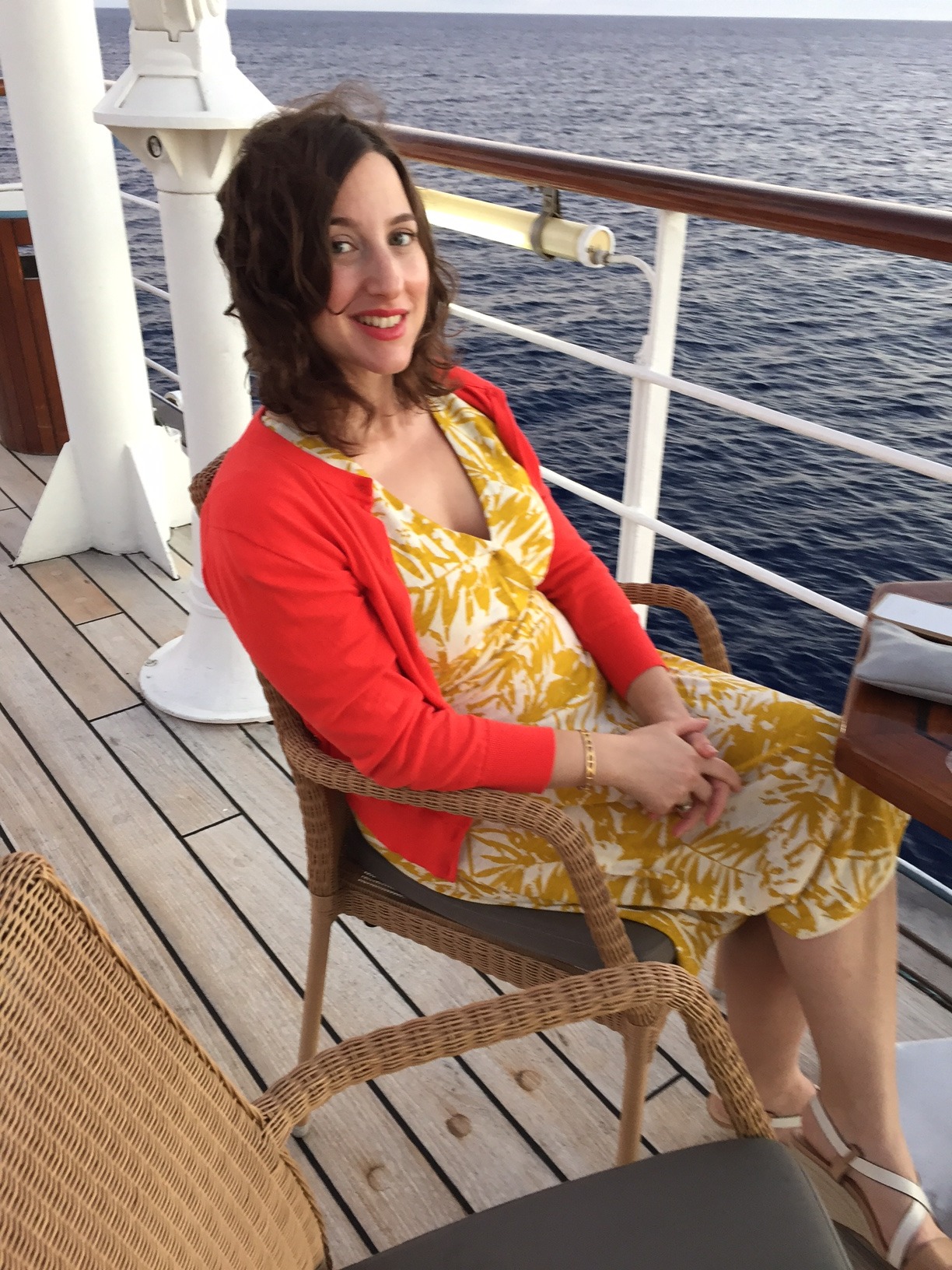 Me and my baby bump on our babymoon in the Caribbean
Matt and I are so excited, and terrified, and mostly just can't wait to meet the little guy! Watching my body change before my eyes has been amazing and fascinating and just plain weird.
After years of coaching women who either want to become pregnant or are pregnant, it's been amazing to finally experience this process and journey myself. And what I can tell you, so far, is that every day brings shifts and changes for me – physically, emotionally, spiritually. It's hard to stay grounded in the present when my mind continuously wanders into the future: What will happen over the next few months? What will our son be like? How soon will I fit back into my pre-pregnancy jeans? But I'm trying to take it day-by-day, best that I can.
My mind is also racing because we're up to some very exciting changes here at Moss Wellness! We've expanded our team of rock star coaches and will be introducing an educational video component to our coaching programs that I am just totally over the moon about. That means being able to supplement our one-on-one coaching with online videos (featuring yours truly) that our clients can access anywhere, anytime, to stay connected, inspired, and to customize their program experience even further.
We've been working on bringing our clients the most support, the best education, and the most individualization possible to our coaching work, and these upcoming changes have us pretty stoked!!
As always, I'd love to hear from you, so please stay in touch. To learn more about our new program options, reach out to us and set up a consultation. We'd love to chat with you and find out how to bring you the best support possible to help you truly reach your nutrition and wellness goals, once and for all.
With love,
P.S. Please comment, visit, and "like" us on Facebook! We always love to hear from you.