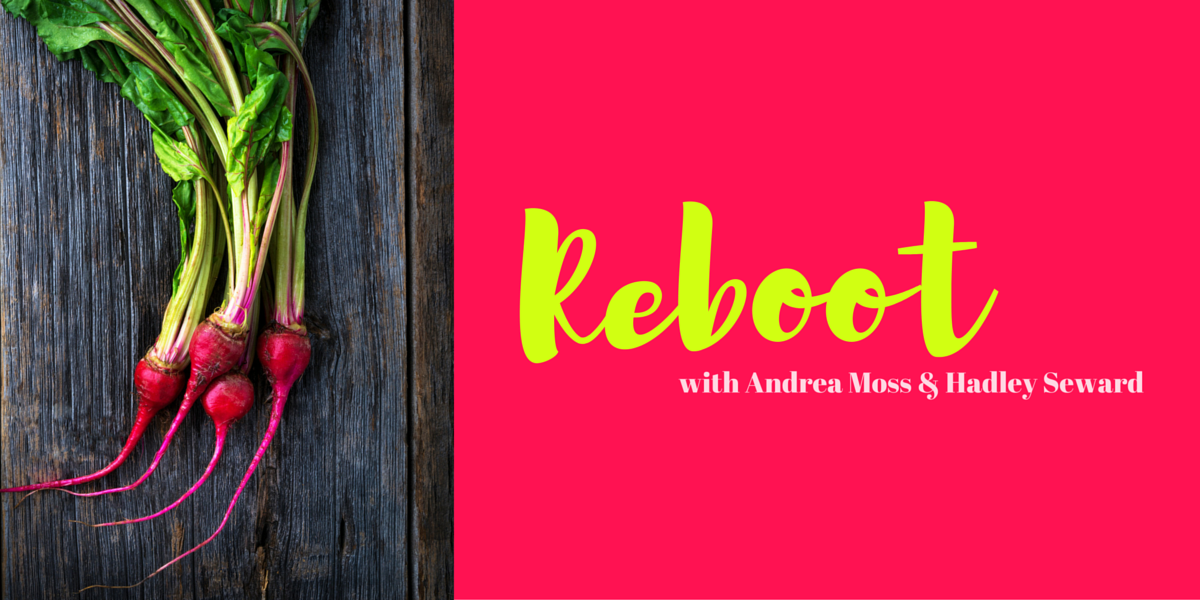 Hit the "refresh" button this winter.
Get rid of the bloat.
Shake off that brain fog.
Have more energy to do the things you love to do.
Join us for our tried-and-true 5-day Reboot cleanse! Kicking off on January 9, 2017.
REGISTER HERE for our 5-DAY CLEANSE
Gain Energy
Reduce Fluff Weight
Get Back on Track with a Proven Method
(Reboot named one of the top 3 cleanses in NYC!)

Never Rebooted with us before? Here's what you can expect:
Our Reboots are gentle, guided cleanses. It's a chance for you to eat clean, whole, real foods. Unlike other "fad detoxes," you'll be EATING! No starvation cleanse here. Benefits of a Reboot include:
Reducing inflammation in the body caused by hidden food allergies or sensitivities
Taking a break from addictive and toxic foods that are difficult to digest
Boosting your energy and taking your metabolism to the next level
Shedding unwanted "fluff" weight
Your 5-day Reboot (starts January 9) includes:
5 days of step-by-step instructions and online group support
A detailed Reboot packet that includes menus, grocery lists, and delicious, simple recipes. The cleanses are both vegetarian and carnivore-friendly, and can be adapted to most any diet.

Ongoing expert support, so you're never alone through your Reboot experience

Comments from our Reboot participants:
"The reboot is a great way to restart your healthier eating patterns. It reminds me how well my body does with extra vegetables and less sugar and caffeine. I feel satisfied because there are three meals that involve real foods, not just juices. By the end of the reboot I'd lost 5 lbs."
"I fit into a dress I haven't been able to wear for a year."
"This is a great way to restart your healthier eating patterns."
"I always feel great during the cleanse and enjoy the support offered by Andrea and Hadley."
RATES AND DATES:
5-Day Reboot:
January 9 – January 13.
$69 if you sign up BEFORE JANUARY 5! ($79 after that date)
Use the following Code for your Early Bird Discount: WIN17
If you're a former Rebooter, use the coupon code e-mailed to you to receive a special discount.

Paying in euro? Contact Hadley to arrange payment.