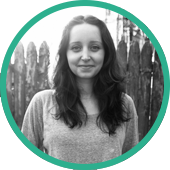 The review that follows is specifically about my work with Jackie, a Moss Wellness coach, but in general I give Andrea and her team a GLOWING 5 stars. They are smart, thorough, well prepared, professional, supportive, and a true pleasure to work with.
Jackie was a great leader — helped me fine tune my larger goals and break them down into smaller, easier to accomplish goals month-to-month, and was sure to note when I had reached them (and to celebrate with me!) She was really great at coming up with solutions to problems I thought were unsolvable (for instance, when I felt like there would be no satisfying replacement for dairy in my life, she had many, many excellent suggestions that I still utilize to this day). She was flexible, caring, and clever. She definitely knows her stuff. Best of all, I could tell Jackie really cared about me and the work I was doing, and was a great support during a time of many changes.
At this point I am I'm totally free of coffee (do you hear me? TOTALY FREE and loving it), dairy, most soy, simple carbs, and I make 90% of my meals at home. My sleep is longer and better quality. I have twice as much energy as I used to. I learned how to truly care for myself. It took A LOT of work, and was not always easy. These changes never would have been possible without the work I did with Jackie.
If you are really looking to change your life, Moss Wellness can help you make that change. I cannot recommend them highly enough.
Meg D.