Hi and happy Feel-Good Monday!
---
This is where we share our favorite tips, tricks, secrets, and ways to "think like a healthy person" so that you can find your own delicious path to healthy living.
"Feel-Good Mondays" are meant to help us get back into that place of feeling energized, nourished, and ready to take inspired action for the week ahead.
---
Most of our clients come to us trying to fix various health issues (from weight loss to digestive issues to thyroid concerns), but one of their favorite surprises is usually something they didn't intentionally come to see us for: a big boost in their mood.
Back when I was 50 lbs heavier and ate my fair amount of junk foods, sweets, and simple carbs, my mood was totally different. I was moodier, crankier, and struggled with focus and concentration.
Depression. Anxiety. Stress. We don't necessarily equate our food choices with our mood status, and yet we see this time and time again in our practice: When you improve your food choices, everything changes.
I can't even tell you how many times a client jokingly comments, "wow, I didn't realize this would also be a therapy session!" Not because we're asking them questions about their childhood (well, actually, that can sometimes happen), but because as they upgrade their nutrition and lifestyle choices, everything changes. Stress levels tend to drop. Anxiety begins to diminish. Focus and concentration seriously kick in.
Want some tips you can easily try at home for yourself?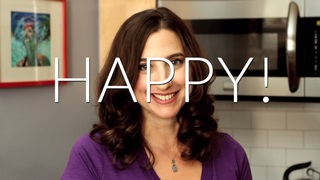 Check out my video on Natural Foods that Boost Your Mood.
You can also review the article I was featured in for Redbook Magazine on Foods that Reduce Stress.
What we eat impacts everything. Upgrade your food choices and just watch what happens! Pretty exciting stuff.
Have you noticed the connection of what you eat and how it impacts your mood? We' d love to hear about it! Tell me about it on our FB page.
Love,
Andrea
P.S. Last Friday I told you about the big, flash-sale launch of our 8-week program, "Feel Good Every Day". Get ready, because it's coming this week! Keep your eyes on your inbox for a one-time only, big sale and announcement on Wednesday this week

You can feel good every day. And we are here to support you.
And the Moss Wellness Team